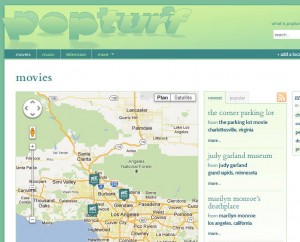 See the locations where they filmed scenes in our favorite movies and tv shows. Visit the places where pieces of music history were added to the big puzzle. To witness the settings where the characters in our favorite books and novels made their big decisions. To visit the spots where we selflessly saved the world in our favorite video games.
License
Icons are availabe unter the
Creative Commons Attribution-Share Alike 3.0 Unported
license (CC BY SA 3.0) which lets you remix, tweak, and build upon our work even for commercial reasons, as long as you credit the project and license your new creations under the identical terms.
Please credit as follows:
Maps Icons Collection https://mapicons.mapsmarker.com
Logo:


Please note: hotlinking (=loading icons directly from this site) is not allowed and will result in the icons being replaced with the placeholder image on the left!
Please download and host the icons on your own server,
Dropbox
or
Google Drive
.