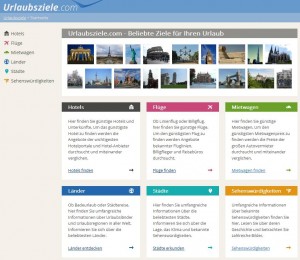 Urlaubsziele.com is a german travel-site that lists popular holiday destinations from all over the world. The focus of the site is to list destinations that are highly relevant for german tourists. The site is clearly structured and presents detailed informations for countries, cities and sights. The site uses maps based on openstreetmap-data on many pages. Check out the page for the Empire State Building in New York or the page of for the Burj al Arab in Dubai to see how Map Icons Collection and maps are integrated.
License
Icons are availabe unter the
Creative Commons Attribution-Share Alike 3.0 Unported
license (CC BY SA 3.0) which lets you remix, tweak, and build upon our work even for commercial reasons, as long as you credit the project and license your new creations under the identical terms.
Please credit as follows:
Maps Icons Collection https://mapicons.mapsmarker.com
Logo:


Please note: hotlinking (=loading icons directly from this site) is not allowed and will result in the icons being replaced with the placeholder image on the left!
Please download and host the icons on your own server,
Dropbox
or
Google Drive
.